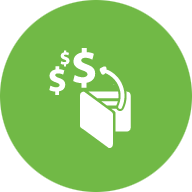 The Problem
Communication is very important for friends and family. Expensive long distance charges make calling loved ones who are far away unaffordable and can be very stressful.
The FedPhoneLine Solution
Register and receive a FedPhoneLine local number where your loved one is located. Instead of calling you directly and paying long distance, he/she calls the FedPhoneLine Number (which redirects the call to you) and he/she will only pay the rate of a local call.
The Savings
Having a FedPhoneLine number will save between 50-80%. With FedPhoneLine there is unlimited talk time so talk to your loved one for as long as you want you will never run out of minutes. SIGN UP TODAY!